NFPA 472 Hazardous Materials Operations Refresher – Core
Course Overview
This fully online course is intended as core competency refresher training for students who have previously taken an initial Hazardous Materials Operations level 472 course. This core competency refresher course provides a review of the information previously learned in NFPA 472 Chapter 5, Competencies for First Responder Operations Level and 29 CFR 1910.120 OSHA's Hazardous Waste Operations and Emergency Response, (HAZWOPER), First Responder Operations Level. The primary target audience for this course are fire, rescue, emergency medical and law enforcement personnel.
Students successfully completing this course will receive an accredited certificate from HACC. In addition, if you wish to receive a PA State Fire Academy accredited course certificate, you will be required to complete one of the 3.5 hour mission specific hands on classes and provide one of the following documents to prove completion of prerequisite training:
• PSFA Hazardous Materials Operations (HMO) -16 Hours
• PSFA Delmar (DHMO) -24 Hours
• Jones and Bartlett (HMOJB) - 24 Hours
Required Student Resources:
2016 DOT Emergency Response Guidebook
Internet capable computer/tablet/smartphone
Note-taking materials
Recommended reference:
Hazardous Materials Awareness and Operations, Second Edition, by Rob Schnepp, Jones and Bartlett Publishing, ISBN 978-1-4496-4154
Online course registration and payments are limited to one per person.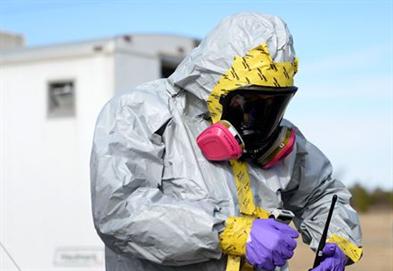 Price: $25
Format: Self-paced
Duration: 2.5 Hours
After completion of this course, students may choose to register for any of the following 3.5 hour hands on Mission Specific sessions to continue their training: Air Monitoring, Product Control, Mass Decontamination or Victim Rescue. At the conclusion of this online course, instructions will be provide on how to register for one of the mission specific hands on courses. These courses are offered monthly at HACC's Senator John J. Shumaker Public Safety Center
Refund Policy:
Once you have registered and paid for the online course, you have 30 days to login to the online course. After 30 days, if you have not logged into the online course, you will be withdrawn from the course and issued a 100% refund.
We are unable to offer refunds once you have logged into the course.